Theater shows and entertainment throughout the year
Many indoor and outdoor facilities
Car-free campsite
Campsite for children in the Netherlands
The best campsite for children with a year-round entertainment program!
Beerze Bulten is a highly enjoyable campsite for children in the Netherlands... It's a place where there is something new to experience behind every tree! With an indoor and outdoor swimming paradise, an indoor and outdoor playground, a bowling alley, and much more, this is the campsite where you want to be with your baby, toddler, or preschooler!
Check out the offer at our campsite for children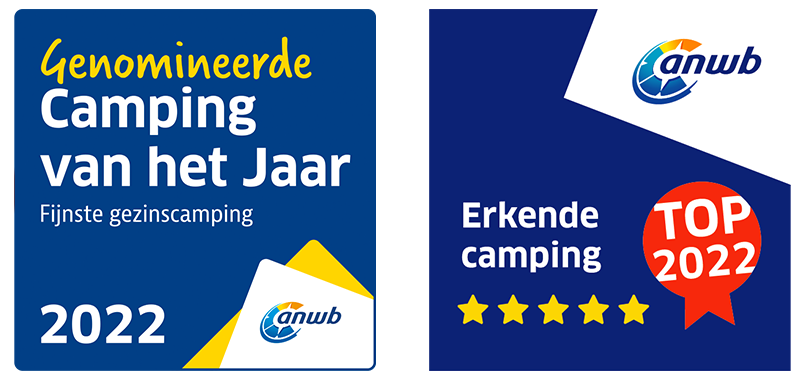 Stay at the nicest campsite for children in Overijssel!
At family campsite Beerze Bulten, children are guaranteed not to be bored for a moment! At this wonderful campsite for children in the Netherlands, they can play with children of their own age, swim in the indoor and outdoor pool, take part in fun activities from the packed recreational program, enjoy the theater shows, and be creative in the indoor play paradise the Giant Rabbit Hole. At this campsite the children regularly bring a holiday friend along to the pitch. The various pitches offer plenty of space with 80 m2 to 140 m2 of surface area. Each pitch also has its own drainage and water point, 8 ampere electricity, and free WiFi. Good thing, at our child friendly campsite in the Netherlands, showering is included!
At our campsite for children in Overijssel, you can also rent a holiday home. The various accommodations can accommodate 2 to 16 people and have fine amenities like you're used to at home. This way you and your children can enjoy the cozy atmosphere of a campsite with the comfort of an accommodation.
What kids don't want to miss at our fun campsite for children in the Netherlands!

Giant Rabbit Hole
The indoor play paradise where kids can do crafts, climb, run around, slide, and play!
Animation & Theater
Just sing along, dance, and clap in the theater of Bultje the Rabbit and his friends.
Swimming paradise
The unique swimming experience in the beautiful indoor and outdoor pools of our 5-star campsite, Beerze Bulten.
Giant Rabbit Field
The Giant Rabbit Field, a very large outdoor playground with water and sand. Fun guaranteed.
Family friendly campsite in the Netherlands
What makes our campsite in Overijssel so family friendly? For starters, we are a car-free campsite, so children can play safely and carefree! But also the Giant Rabbit Hole, a cool indoor playground paradise with different areas for children of various ages. And every parent knows, kids can have fun for days with water and sand. And that is exactly what you will find at our outdoor playground: the Giant Rabbit Field. At a child friendly campsite in the Netherlands, you will also want to have dinner together. Therefore you are welcome in Bultje's Dining Room.
Have you heard about our swimming paradise? All year round, whatever the weather, you will have lots of fun in the water at our family friendly campsite in Overijssel. Splashing around in the Adventure Island, sliding down one of our spectacular slides as often as you like, or spraying each other with water. This and much more makes us the best campsite for children in the Netherlands.
Enjoy your holiday at Beerze Bulten and discover it for yourself! But be warned, the chances of Beerze Bulten becoming your go-to holiday destination are high!
Book a spot at our campsite for children
View prices and availability