Autovrije camping
100% kindvriendelijk
In het Vechtdal
5-sterren faciliteiten
Geniet van een vakantie met je baby
Maak het onvergetelijk voor jouw kleintje én voor jezelf!
Beerze Bulten blijft je bij! Onze 5-sterren camping in het Vechtdal is perfect voor een vakantie met je baby in Nederland. Waarom? Onze camping is autovrij en 100% ingericht voor kinderen, dus je geniet in alle rust én veiligheid, samen met je kleintje. Daarnaast bieden we faciliteiten voor alle leeftijden, óók voor jouw baby! 👶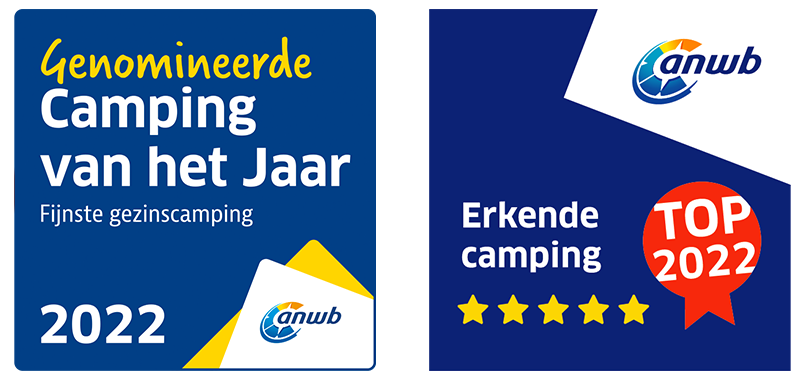 Wat te doen op onze camping met je baby?
Er is zóveel te ontdekken op ons vakantiepark samen met je baby! Samen spetteren in het zwembad, spelen in het zand bij de speeltuintjes (altijd dichtbij jouw kampeerplek of accommodatie!) of even lekker genieten op ons zonnige terras. Een vakantie met je baby bij Beerze Bulten is één groot avontuur! Na zoveel verschillende indrukken is het belangrijk om je kleintje natuurlijk wat rust te gunnen. Onze kampeerplaatsen en accommodaties bieden veel ruimte en privacy, zodat je baby rustig kan slapen. Als papa dan op jullie kleintje let, kan mama ultiem ontspannen in onze beautysalon en wellness. Of andersom natuurlijk! 😄
Waterpret in het zwembad
Samen met je baby heerlijk spetteren in ons zwembad. In het binnenzwembad is een ondiep gedeelte, speciaal voor de allerkleinsten!
Genieten op het terras
Welkom bij Brasserie de Hagehorst, ons gezellige familierestaurant waar je geniet van een lekkere lunch of heerlijk diner. Genieten met een grote G!
Giga Konijnenveld
Onze geweldig grote speeltuin van ruim 10.000 vierkante meter. Hier kun je samen met je kleintje spelen met zand en water. Een leuke belevenis!
Checklist voor een vakantie met je baby
We horen je denken: wat moet ik allemaal meenemen als ik ga kamperen met mijn baby? Wij hebben een paklijst voor een vakantie met je baby opgesteld.
Rompertjes
Broekjes
Shirtjes
Truien
Vestje
Jas
Sokjes
Schoentjes
Waterschoentjes
Pyjama's
Zwemkleding
Zonnehoed of petje
Luiertas
Luiers
Zwemluiers
Billencrème
Billendoekjes
Snoetenpoetsers
Spuugdoekjes
Washandjes
Handdoeken
Babyzeep
Babyshampoo
Babyolie
Haarborsteltje
Vitamine D
Paracetamol zetpillen
Baby ORS
Pleisters
Ontsmettingsmiddel
Zonnebrandcrème
Aftersun
Tandenborstel
Kindertandpasta
Tekenpincet
Nagelsetje
Thermometer
Babyvoeding
Zuigfles met speen
Slabbetje
Drinkbeker met rietje of tuitbeker
Flessenwarmer
Buggy of kinderwagen
Draagdoek of draagzak
Autostoeltje
Speelgoed
Voorleesboekjes
Zwembandjes
Zwemluiers
Zonnebril
Babyfoon
Speelkleed
Wikkeldeken
Speentje
Favoriete knuffels
Vakantie met je baby in Nederland
⛺️ Kamperen met je baby - Bij ons kampeer je op ruime kampeerplaatsen midden in de natuur. Niet op veldjes, maar juist tussen de bossen met veel privacy. Tip voor een vakantie met je baby: kies voor een kampeerplek met privé sanitair. Dan kun je al je spullen gedurende de hele vakantie lekker laten staan.
🏠 Accommodatie huren met je baby - Kies je voor ons vakantiepark met je baby? Dan kun je ook een gave glampinglodge of bungalow boeken. Onze accommodaties zijn geschikt voor maximaal 6 personen. En een babybedje? Die kun je als extra bijboeken. Een vakantie met je baby bij Beerze Bulten, die blijft je bij!
Our guests rate this accommodation with an average of 9.1.
Tip: boek de vakantie met je baby buiten het hoogseizoen! Onze suggesties ⤵️
Search & Book
2 guests
+ 1 baby
+ 0 pets
Select a stay period
Filters
Budget