Nieuw:

Open je accommodatie of privé sanitair met je smartphone!
Heb je een Bungalow, Vechtglamping Lodge, Familiehuis De Jeneverbes of een Comfortplaats met Privé Sanitair geboekt? Dan kun je vanaf nu met de Beerze Bulten app op je telefoon de deur openen! (bètaversie)
Hoe werkt het?
2. ✅ Koppel je reservering met je telefoon
Open de Beerze Bulten app en klik vervolgens op 'Bekijk mijn reservering'. 
 
Vul je boekingsnummer (bijv. B01234567890) en postcode in, zoals in je reservering vermeld. Je boekingsnummer kun je vinden in de reserveringsbevestiging.

 
Je ontvangt nu een e-mail (op e-mailadres van de reservering). Bevestig de koppeling door op 'klik hier' in de e-mail te klikken.
 
Ga terug naar de Beerze Bulten app. Als jouw accommodatie voorzien is van een 'digitaal' deurslot, dan verschijnt nu automatisch de gele knop 'Mijn sleutel' in de app.

3. 🔑 Open het deurslot met je telefoon
Klik op de knop 'Mijn sleutel' in de app en volg de aanwijzigingen op het scherm.
Let op: Netwerkbinding en Bluetooth dienen actief te zijn.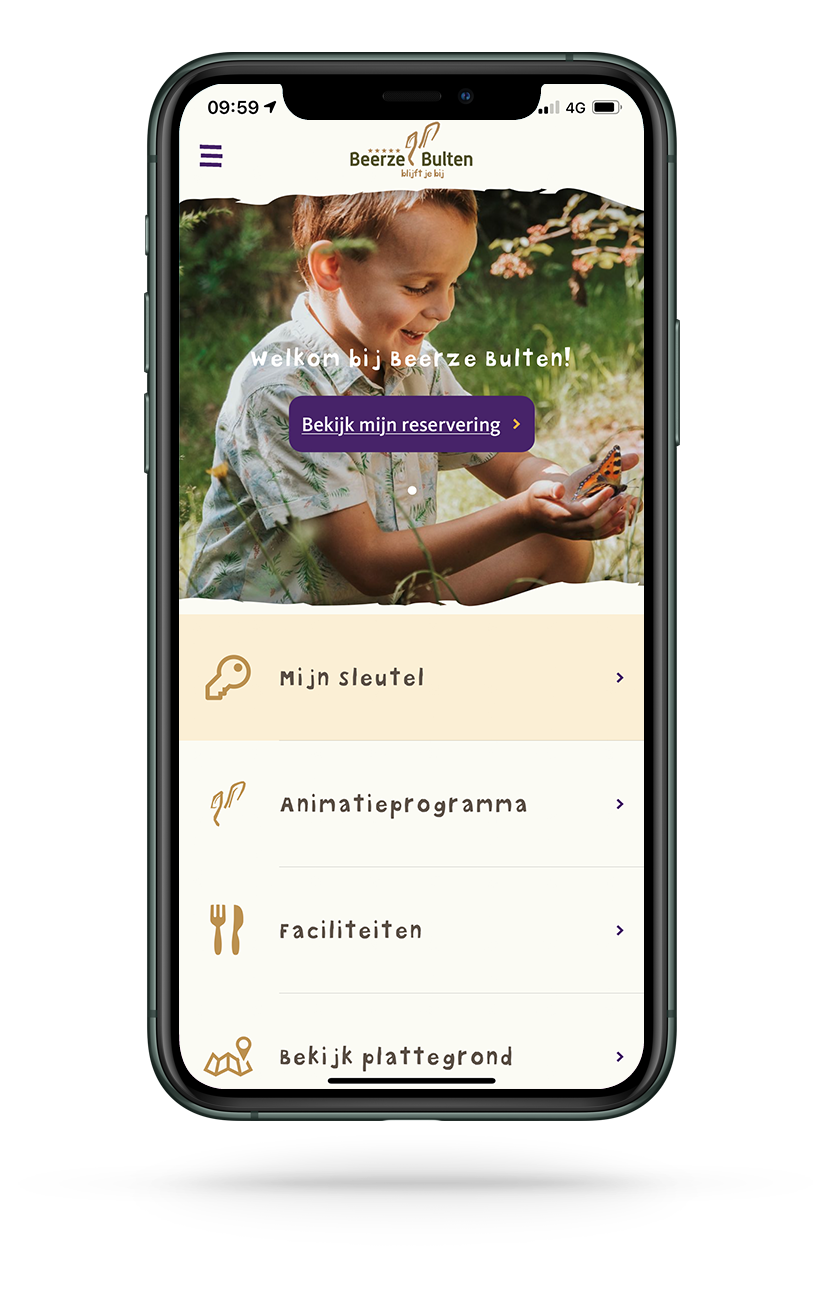 🏠 Met welke accommodaties werkt het?
Bungalows
Vechtglamping Lodges
Familiehuis De Jeneverbes
Daarnaast werkt het ook bij Comfortplaatsen met Privé Sanitair.
📲 Welke smartphones zijn compatible?
De digitale sleutel functionaliteit werkt middels NFC-technologie, die in de meeste huidige smartphones zit.
Benieuwd of jouw telefoon het ook heeft? Bekijk deze lijst.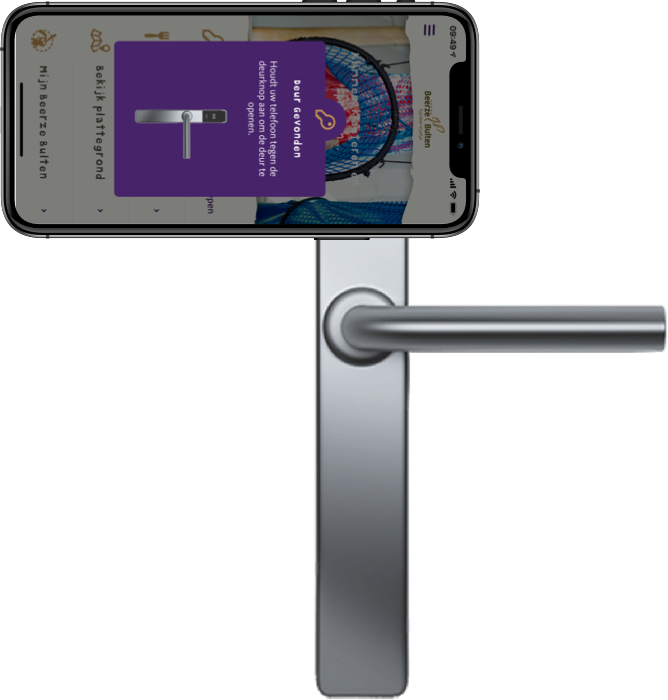 Bètaversie
We horen graag je ervaringen na gebruik van deze nieuwe functionaliteit, om hem indien nodig te verbeteren. Mail je opmerkingen naar communicatie@beerzebulten.nl